Katie Terris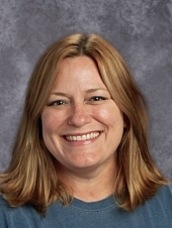 Katie Terris
MS Teacher
Groups: Middle School Team
Katie joined the middle school faculty in January of 2017. She earned a Bachelor's Degree in Education from the University of Dayton in Ohio, and a Master's of Education and Allied Professions. Katie brings a unique world perspective to the classroom where she currently teaches middle school science, history, and religion, and is a co-teacher in the pre-engineering elective. She currently also serves as the student council advisor.
Katie began teaching at Milford High School in Cincinnati, Ohio, and most recently taught 6th-8th grade social studies and religion at Our Lady of Fatima Catholic School, Birmingham. She has taught general and AP classes from 6th grade through high school including world history, geography, psychology, sociology, public speaking - and she is fluent in Spanish. Recently added to her qualifications is certification in science education, which she loves to teach.
In her travels and as a resident of Puerto Rico, Katie was an instructor in an international school called The TASIS School of Puerto Rico, which is a part of TASIS Switzerland and TASIS England. She is always full of energy and has the ability to make learning fun for students by helping them connect the content to their own lives.