School & Church Leaders
School Leadership Team
Father John Fallon
Pastor, Prince of Peace Catholic Church
Father John Fallon has been the pastor of Prince of Peace Catholic Church since 1998. Under his leadership, the school and parish have grown to be among the largest in the state. Father Fallon has helped our faith community focus on four pillars of stewardship: Prayer, Formation, Hospitality and Service. As the city of Hoover has grown, he has also invited the Catholic Hispanic community to join Prince of Peace. Members of the Hispanic community celebrate Mass and Sunday school in Spanish each week.
Connie Angstadt
Principal
Connie Angstadt is a graduate of East Stroudsburg University in Pennsylvania with a Bachelor of Science in Special Education. She is certified to teach ages birth through twenty-one years. At Samford University, she received a Master of Education in School Administration. Growing up in Clarks Green, Pennsylvania, she attended Our Lady of Peace Catholic School. Previous professional experience includes teaching middle school students at Friendship House Day Treatment Center where she also worked as a psycho-education specialist. At Haverford High School in Philadelphia, Mrs. Angstadt created and implemented a work study program for her students. At Highland Park School in New Jersey, she taught middle school and assisted in school curriculum development.

Despite numerous family relocations, she continued to exhibit her passion for continuing her education by taking courses at schools such as Villanova and St. Joseph's University. Upon moving to Alabama, she worked at the Early Intervention Center for Infants and Toddlers in Jasper. In Birmingham, she taught preschool for five years at Hunter Street Baptist Church, then served as the Director of Preschool at Bluff Park Methodist Church. In 2000, she opened Adventure Ark Playschool and Prince of Peace Catholic School. For over twenty years, through her role as principal, she has dedicated herself to implementing her school vision and to continuing school growth to meet the ever-evolving needs of the community. She and her family have been active members of the Prince of Peace Church community for over twenty years.
Kelly Doss
President/Operations Manager
Mr. Doss serves as the President of Prince of Peace Catholic School and as the Business Operations Manager for the parish. He is a lifelong Catholic and was very active in his home parish of St. Elizabeth Ann Seton in Gardendale before joining Prince of Peace. At St. Elizabeth he served as an extraordinary minister of holy communion, a lector, choir member, a teacher in the parish school of religion and served as the chairman of the finance committee under five priests.

He joined Prince of Peace in May 2017 after wrapping up a successful 33-year career at the American Cancer Society as the Mid-South Division's senior-most staff executive. In that position, he held responsibility for driving development and implementation of the Society's mission and income strategies across six states. He holds a Bachelor of Science degree in Accounting from the University of Alabama in Birmingham and has taken several post graduate business courses. He is also a past board member of several non-profit organizations.

Kelly and his wife Carla have three grown children and three granddaughters. He enjoys the outdoors, traveling, snow skiing, and boating.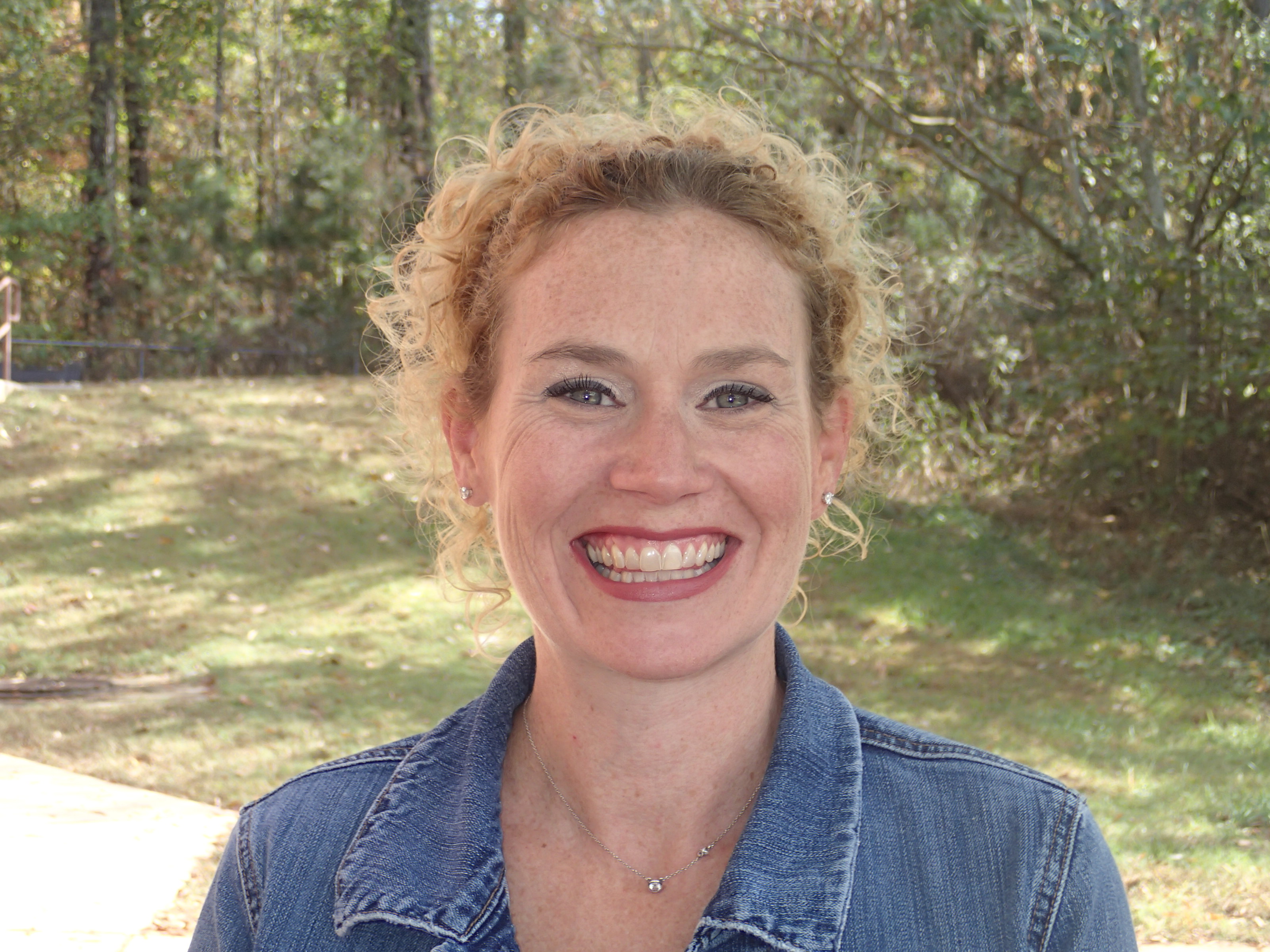 Megan Everett
Director of Formation
Megan Everett joined Prince of Peace in 2007 as the Director of Formation. She is a graduate of Indiana University with a Bachelor's in Education and a Master's of Adult Education. She also holds a Master's in Pastoral Studies from Loyola University. Megan also holds a Master's of Divinity, also from Loyola. Whether teaching Baptism Preparation, working with members of the Minus One Group, or serving as a Eucharistic Minister, Megan is inspired to share her passion for the love of Jesus with people of all ages. She enjoys the heartfelt discussions that come with her position and regularly integrates different types of media into her message to boost conversation.